Leadership is at the core of everything we do. Whether it is to lead ourselves, lead our colleagues, lead the business, lead the team, lead the organisation, we all want to influence and inspire ourselves and others to take action and achieve great results. Impactful leaders walk the talk.
All our workshops aim to create an extraordinary mindset in participants. We support them to become exceptional global leaders and change agents. No matter what profession or industry we are in, it is people who open the doors. It is people who make things happen.
This framework reflects the key skills that allow Global Leaders of the 21st Century to deliver extraordinary results and create thriving organisations. They do not represent all skills, just the areas we are masterful and experience in.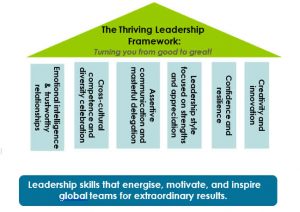 The full framework of programmes offers ideas, concepts, and activities that equip participants with tools so they become unstoppable influencers, believe in themselves, and live a successful life. Here is more information about our programmes: